Testimonials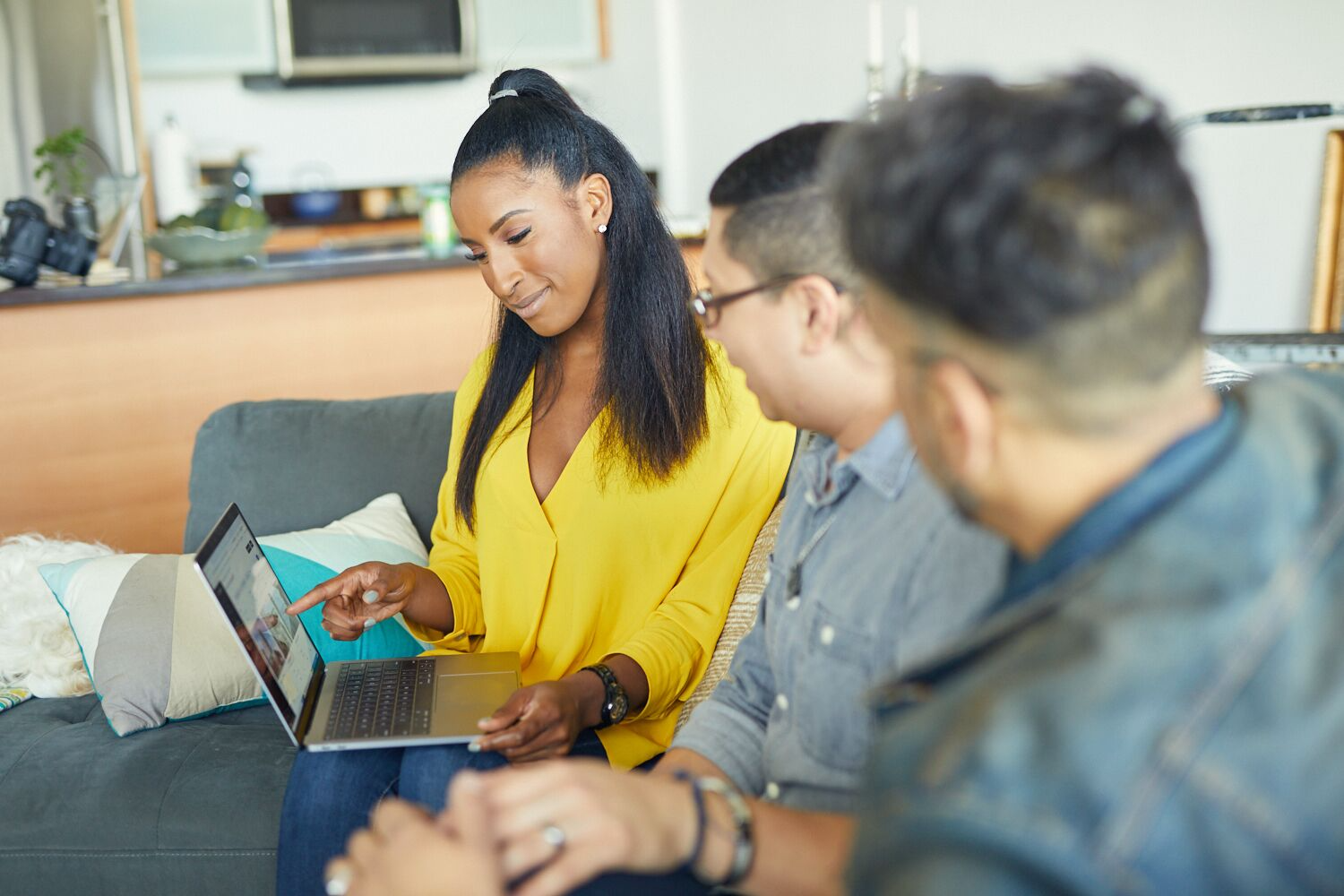 Sarah is the absolute best. I wouldn't use anyone else in the area. After trying to sell a good apartment for a year with another rather lazy realtor, I switched to Sarah and am so glad I did! She is a consummate professional and kept me abreast of every step in the process. She sold the apartment in good time and fought hard for what my family and I wanted. On top of everything else, she is a genuinely lovely and warm person— very unlike the stereotypical realtor. I couldn't recommend her more highly.
-Marianna Gorbenko
After two years of lazy and unwilling realtors, we stumbled across Sarah who did exactly what it took to sell my parents' house. It wasn't easy and, at times, it was an emotional roller coaster but they never backed down. If you have a tough sale, or an easy one even, these guys earn their money 100%. Not only do we now have a great realtor if we need her again, but we made a great friend. Thanks for the memories! -Carli Terrell
Sarah was incredibly knowledgeable and responsive. Her hard work and problem solving skills were critical to the successful sale of our property. We would highly recommend Sarah to others
-Mavi Silveira
She made my move to Miami effortless and negotiated on my behalf to make sure I was getting the best! Her work ethic is unbeatable. I do not know how to thank her enough.
-Jonathan Woodard (Miami Dolphins, NFL)
Sarah is the ULTIMATE realtor. I personally have partnered up with her and have seen her keen negotiating skills land clients properties below market price. This led to closing with instant equity. Her networking abilities are bar none and using these abilities have meant she has found off market deals for her home buyers. Deals no one else would have found.
It is not beyond her to roll her sleeves up to get the job done. We had a very successful closing, one I am very proud of as of recently!
-William Caban
The best. I have been working with her for 3 years now and no realtor does it like her. Every time I need a place in Miami, she finds me the best one.
-Corey Jae Crowder (Utah Jazz, NBA)
My husband and I are so happy that we chose Sarah as our real estate advisor. We wanted to try the condo life here in Miami for a bit, so we came to Sarah with the idea of selling our home and renting a luxury condo in Miami. Our house came with a few obstacles; however, Sarah made this process painless and easy and most importantly, she sold our house in less than two weeks. After grabbing some information from us, Sarah knew what area of Miami and building best suits our needs/wants. Sarah made us feel as we were her only clients during this whole process and had honestly exceeded expectations. (She also knows all the great spots for dog-friendly buildings/ areas and loves dogs as well!) We highly recommend Sarah to everyone!
-Carlos & Jonathan De Jesus
Sarah is the consummate real estate professional in a venue where professionalism can be lacking. Sarah expends all the time necessary to understand her clients' needs prior to sending properties, which, for a busy person, was a refreshing acknowledgment of the value of others' time. After the initial conversation(s), Sarah learned her clients' desires and refined the options based on what she learned. Sarah was available and patient. She responded promptly to all questions and concerns. Also, Sarah's service didn't end at the signing of the lease. When we are ready to purchase, given the commitment, we will definitely call on Sarah again.
-Enjolique Aycht
Sarah is an amazing realtor. She took to every detail of what we were looking for and followed up with other parties to get us into our rental as quickly as possible. She is very thorough and professional every step of the way throughout the process, in our case finding a rental to live in. After we moved into the rental she sincerely checked on us to make sure we were settling in well and to see if we needed anything else or any tips on the area, since we were new to Miami. We plan on buying a house within the next year and Sarah will definitely be our realtor for that as well. She is very knowledgable and if she does not know the answer will find out for you, through the many resources and connections she has. You can never ask her too many questions and she is always listens to our needs. I highly recommend Sarah, and give her a 5 star rating, to help you with all your real estate needs from finding a rental, to finding a house to buy and even to getting the mortgage procedures started.
-Cierra Desouvre
My husband and I worked with Sarah to purchase our home and really can't say enough good things about her. She is knowledgeable, approachable, personable, endlessly patient, and incredibly generous with her time (including mornings, evenings, and weekends over the course of a year). She answered every question and explained every form and every part of the process clearly and thoroughly. Buying a home in this market is challenging, but working with Sarah made it as painless and straightforward as possible. We highly recommend her.
-Jennifer Martinez
Astute professional! Highly admire her dedication, work ethic and relentless drive for providing great value to those around her. Look forward to conducting future business with her.


-Joshua Moreno
Sarah is one the best in her kind, I would difinitely do business with her again!!
-Landsy Peter
Super responsive to calls, text, email, you name it. Gives good feedback on what needs to be done to get your home in selling condition. Very professional.
-Peter Gonzalez
Sarah is an amazing realtor! She takes her time with getting to know her clients and their needs. I would recommend her to anyone needing a realtor.
-Michelle Molina
Sarah is great! She really took her time with us when my family and I moved to the area from out of state. She answered my million questions and was able to zero in on which areas we should look at with our budget and needs in mind. Highly recommend! -Kathleen Noel
Amazing Realtor and Person! She made my condo search so effortless and stress free! Sarah took all the details I was looking for in a home and found exactly what I wanted. She went above and beyond to make sure we had everything we needed. I recommend her in a heartbeat to anyone looking for their dream place!
-Keisha Ervilus
Sarah is the BEST! She helped us find our first home. She was very patient with us. She went above and beyond to help us to find the best home for our family. She is extremely reliable. We called her late hours, she answered. She answered all of our questions without being frustrated because she understood how nerves a first time homebuyer gets. I would recommend Sarah to my friends and family; she is great! -Sophia Clerius
Great person, honest and very good at what she does! She made our first home buying experience a good one.
-Donalynne Gagarra
She has a superb attitude. Sarah is also very professional and honest. When I was searching for a home she had her best interest for myself. Instead of feeding me lies and pressuring myself into making a decision she was extremely patient and honest. Love her!
-Nina Jackson
Sarah Desamours, Compass 305-433-1639