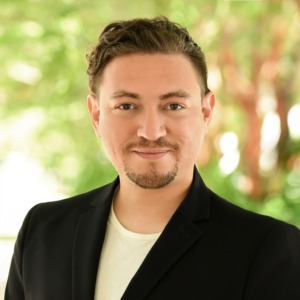 Born in Nicaragua but raised in Miami, Lesther has always loved real estate as much as he loves Art. This influenced his decision to study design and marketing at Florida International University. Combining his lifelong passion for art and design, his instincts towards marketing and a deep love of real estate have allowed him to stand out from the crowd.

To Lesther, real estate has always been more than just a transaction. He cherishes the process and always looks forward to the thrill of seeing happy smiles on the face of his clients. A house is more than just a piece of property. It is the stage upon which the drama of life unfolds. Where you live is a monumental achievement in the pursuit of the American dream. It is the most significant transaction that most people will ever make and it is his pleasure to assist people in achieving their goals.

Lesther sincerely loves Miami and knows it inside and out having grown up here. The local real estate market scene is his turf, and he takes the time to help his clients get the best service possible. With several years of experience in this field, he has also set himself apart with captivating and creative marketing campaigns.